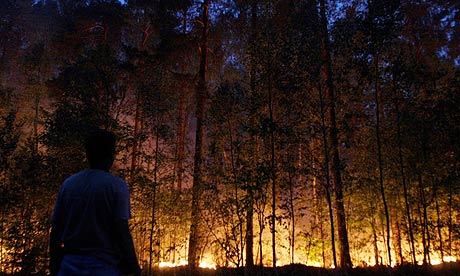 Russia is
banning the export of grains
, as it faces an unprecedented drought and heat wave, with temperatures
exceeding 100 degrees
for the first time since records have been kept.
This summer's heat wave and drought in Russia have caused
massive crop failures
,
wildfires
, and hundreds of
deaths
.
The price of wheat and other grains is currently
skyrocketing
around the world on the news of Russia's ban on exports.